Next to the 'Calzada del Rey', between the peacefulness sound of the water and the majestic Ahuehuetes sacred trees, there is a small square that houses one of the most interesting corners of our Chapultepec Forest.
It is called the Quijote Fountain or 'Fuente del Quijote', it was built in 1921 and is a monument to that sad-faced character with a big imagination that Miguel de Cervantes invented and has transcended history.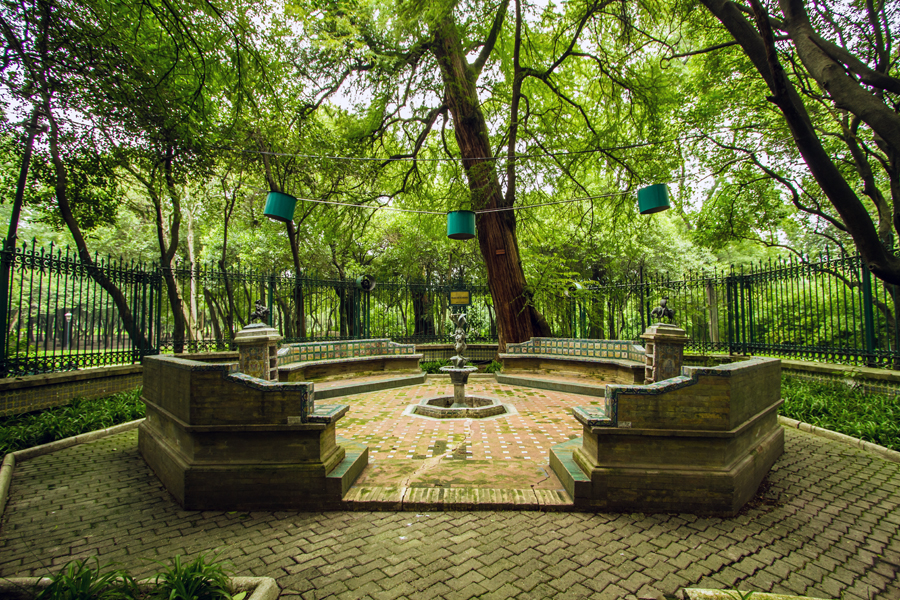 Why do we say that this Fountain is so unique?
Inside its peculiarities, there are two bronze sculptures located on each one of the two columns that composed the structure. The first one, Don Quijote, was designed with Dalí's face and the second one is the ingenious gentleman Sancho Panza with Diego Rivera's face.
In addition to the improbable mixture inside this little square, its history is also quite peculiar.
The original sculptures were ordered to be built by Miguel Alessio Robles in Seville, Spain, but, unfortunately, in 1974 the statues were stolen and replaced by others made by José María Fernández Urbina.
Then, in December 2014, the pieces were stolen again and rebuilt according to the original design.
The already special magical fountain is also surrounded by four concrete benches covered by colored tiles dating from 1921, which tells us, through hand-painted vignettes, the story of the beloved Cervantes's knight, the one who sees ruthless giants where all the others see windmills.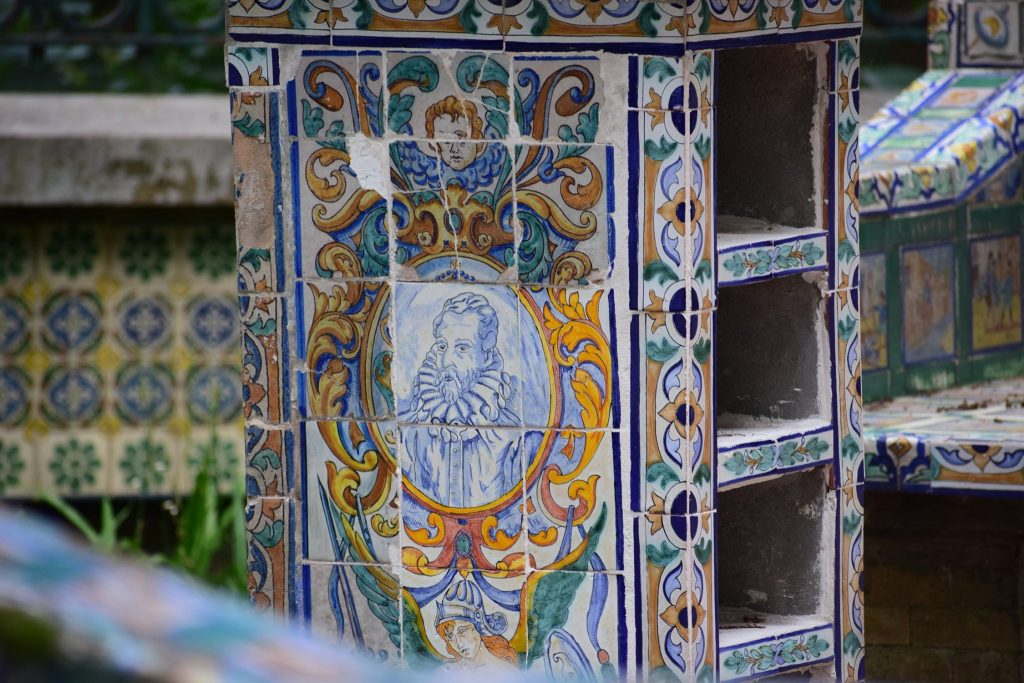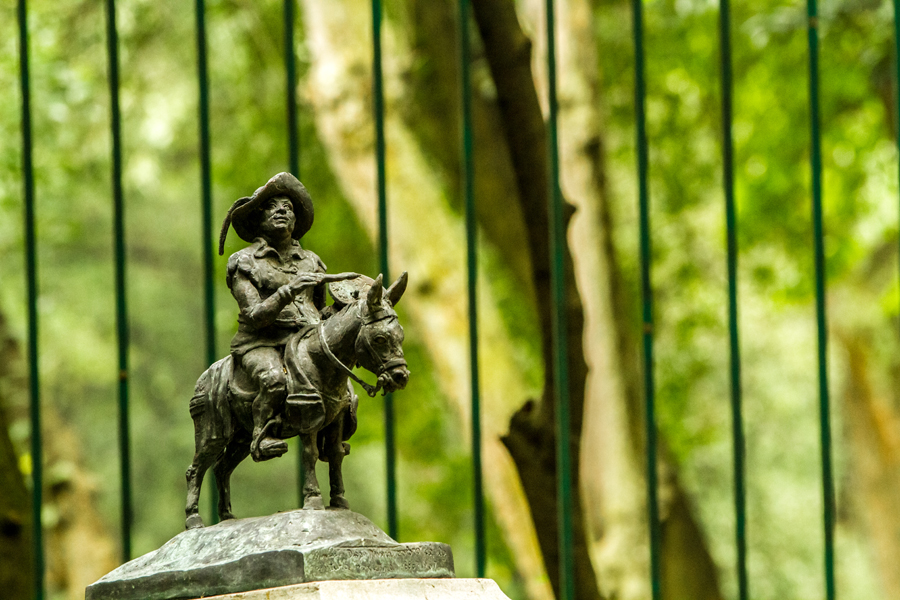 Restoration
Currently, the fountain is closed, due to the vandalism it has suffered and that has been recurrent, this is why, in the Pro Bosque Chapultepec Trust fund we want to rescue it, return its historical and cultural value, and open its doors to let it shine naturally with the beautiful landscape of Ahuehuetes that encloses it. If you want to donate to make this happen, click here